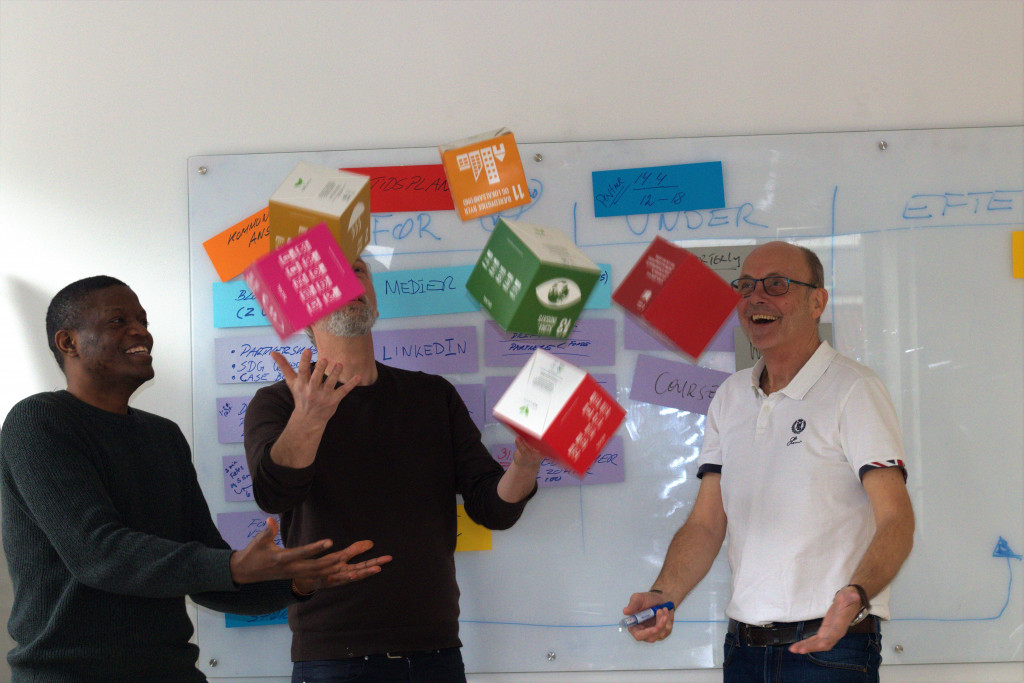 Why the SDG WORLD platform
We experience that there are countless good knowledge portals about the UN Sustainable Development Goals, but also that there is a need for a targeted networking and partnership forum a "UN matchmaking/dating platform" that makes it easy for organizations to find and enter into SDG partnerships, seek and achieve crowdfunding for sustainable business and projects that create "action" and concrete SDG solutions.
We also find that there are still rigid prejudices between sectors, for example some NGOs view companies as only interested in profit, and on the other side there exists a dominant corporate image of NGOs as philanthropy and activism. We want to break down these rigid representations through co-creation, partnerships, and crowdfunding.
Borrowing from Socrates' declaration "He who wants to change the world must start by changing himself through the essential" (360 BC), we the five founding partners(2 NGOs and 3 companies) take the lead into cooperating against sectors and silos for the longer term. And at the same time create a partnership platform, where civil society organizations, companies and public organizations can meet in concrete projects and collaborate on the realization of Agenda 2030
"We work with NGOs, public institutions, and businesses in the Nordic region, Europe, Africa, Asia, the Caucasus, USA, South America and the Middle East. We have the network, experience, and knowledge to help you create a successful SDG project with local or global partners."
"The team behind SDG world has for more than two decades helped stakeholders from different sectors to fundraise, create partnerships, and implement various national and international projects with a focus on dialogue, education, leadership, organizational forms, and partnerships. Several of these engagements have focused on the realization of the UN's World Goals and co-creation across countries, cultures, and professions.


We are medium-size management company that brings years of experience in educating and guiding project leaders from both the private and public sectors. And with their recently launched SDG project leader education for people working in the public, NGO, and private organizations, Promentum now brings a rich wealth to this new inter-sectoral partnership. Read more

Civil Connections works with social entrepreneurship in Denmark, the Nordics, Europe, and Africa. The organization's projects span from supporting entrepreneurship and startups to sports and other creative activities to support communities towards empowerment. We have a big network and knowledge in fundraising and developing projects  globally. Read more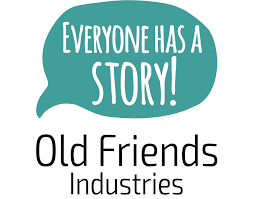 Founded by Jens Larsen a storytelling researcher, entrepreneur, and advisor. Has long experience creating SDGs projects across educations, Municipalities, civil society, and business. Co-founder of the American True Storytelling Institute, and co-author of the  "True Storytelling – Seven Principles for an Ethical and Sustainable Change-management Strategy". More here

We have years of experience in creating networks and projects between business, governmental departments, NGO's and educational systems to support sustainability, creates jobs and contributing to social well-being. The leader – Jesper Alstrøm has headed public schools, leader advisor, Master Business Coach, and co-founder of School In Reality. Read more